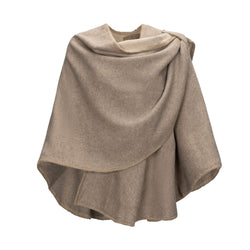 Sofia Wrap
An elegant wrap poncho to keep you warm all fall and winter. One side can tuck into the shoulder of the other. Made in Italy.
Dimensions: 51" W x 67" L
Material: 37% Soft Acrylic, 28% Cotton, 17% Polyester, 12% Wool, 6% Nylon
Care: For best results dry clean only.