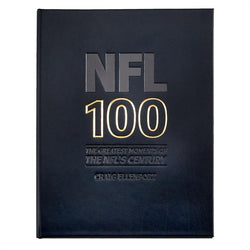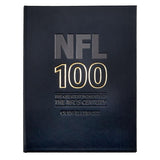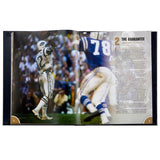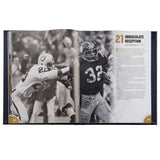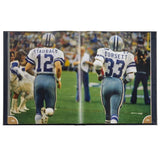 NFL 100 Greatest Moments
As the National Football League celebrates its monumental 100th season, this vivid retrospective pays tribute to America's game in spectacular fashion. The superstars, the dynasties and the most heart stopping, unbelievable moments are all here. NFL 100 takes you on a journey through the 100 most essential, influential and amazing moments in the league's history. 

Bound by hand in bonded leather. 
Personalization is gold embossed in the bottom right corner. 
Turnaround: Please allow approximately two weeks for this item to ship. 
2021 Holiday Deadline: November 26