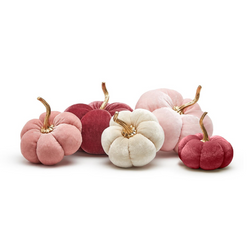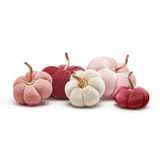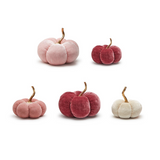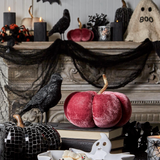 Gold Stem Plush Pumpkins
Add an elegantly unexpected pop of color with these plush pumpkins adorned with a gold metallic stem. Each pumpkin is wrapped in a soft velvet fabric and looks beautiful displayed in a basket or along a mantle or tabletop. 
Dimensions: Small are 5.5" H x 6" D, Large are 6.25" H x 8" D
Sold individually.