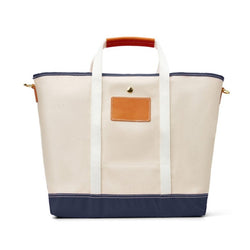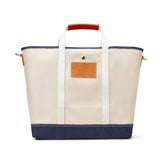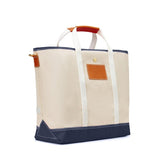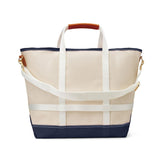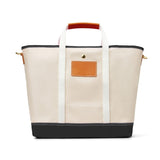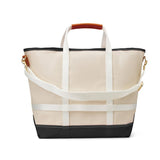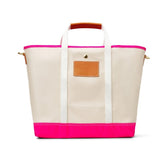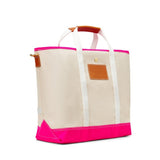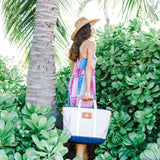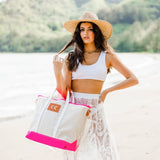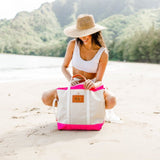 Kennedy Coated Canvas Tote
The Kennedy Coated Canvas Tote is just big enough to take everywhere. It features a detachable shoulder strap, leather wrapped handles and a strap to slide over luggage handles. A smaller version of our Avery Coated Jumbo Tote. 
The thick canvas and antimicrobial coating make the bag not only durable but also stain resistant. A flat reinforced bottom, zipper closure, zipper inside pocket and removable shoulder strap are all what make this bag a must have. 

Turnaround: Please allow approximately two weeks for this item to ship. 
Holiday Deadline is December 5.

Dimensions: 14" H x 7" D x 21" L, Handle Drop of 3.5"

Material: Coated Canvas, Nylon

Care Instructions: Please avoid contact with dyed fabrics and printed materials to prevent color transfer to leather, and please do not dry clean. Dark colored jeans can cause staining on canvas. If crocking should occur, wipe immediately with a "Magic Eraser" type cleaning product.