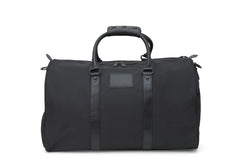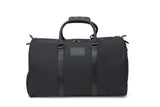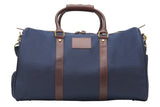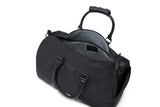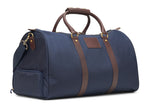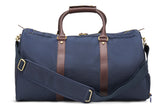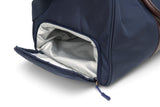 Alex Duffle Bag
An elegant ballistic nylon and leather trim duffel is great for weekend trips or the gym. Features a waterproof back pocket for files, laptop or tablet, a waterproof zippered shoe compartment and a zippered interior pocket. It has an adjustable, padded shoulder strap. 
This duffle pairs well with the Dennis Nylon Dopp Kit & Grant Garment Bag.
Jumbo & Circle monogram styles cannot be blind embossed.
Turnaround: Please allow approximately two weeks for this item to ship.
The 2022 Holiday Deadline is December 6.
Dimensions: 19.5" W x 11.5" H x 10.5" D