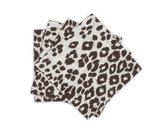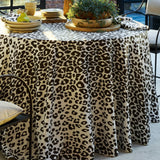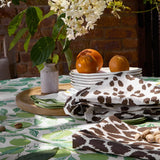 Brown Leopard Dinner Napkins
An alluring, distinctive and endlessly chic set of leopard dinner napkins. This print is sure to make a statement at either a casual gathering or formal dinner. Made in the USA. 
Set of 4. 
Dimensions: 22" H x 22" W

Material: 100% Printed Linen

Care Instructions: Machine wash cold. Tumble dry low heat, iron while still damp.