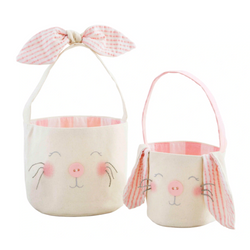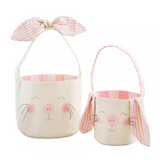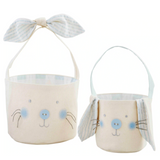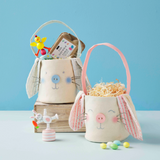 Button Nose Bunny Easter Basket
A darling Easter Basket for your child to collect eggs in. Or, stuff with fun toys for them to wake up to on Easter morning. This canvas basket features a gingham interior, floppy ears and a button nose. 
Give as a gift to a newborn, they will delight in it year after year. 
Name can be personalized on back.
Dimensions: Small is 5.5" H x 6" D, Large is 7" H x 8" D
Material: Canvas