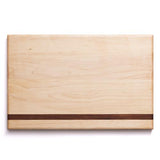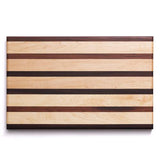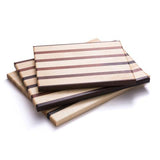 Chopping Block
Designed for daily use, these chopping blocks are strong and versatile. Roll out dough or chop vegetables, these blocks are what the professionals use. Gift a personalized block as a wedding or holiday gift. These blocks are a full 1-1/32" thick!
Turnaround: Please allow approximately two weeks for this item to ship. 
Christmas cutoff is December 6. 
Dimensions: Small: 12" H x 16" W Medium: 13" H x 20" W  Large: 15" H x 20" W
Materials: Maple, Mahogany
Care Instructions: Handwash