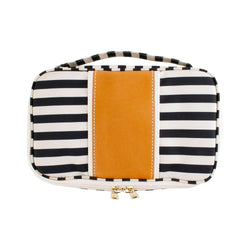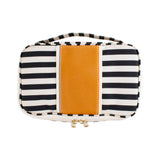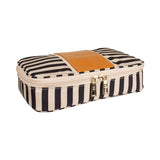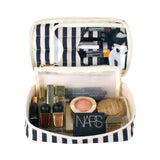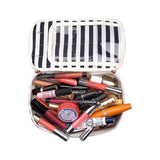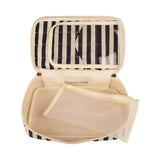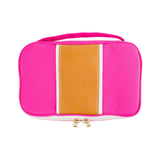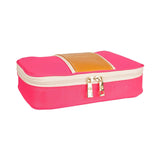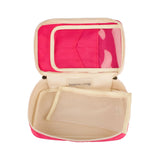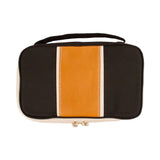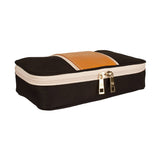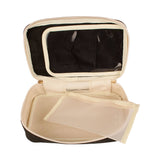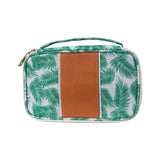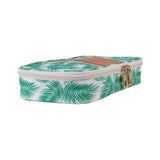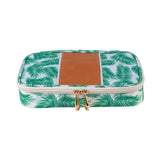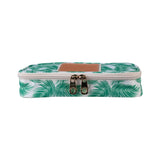 Megan Nylon Train Case
Perfect for your makeup and brushes. The Megan's specific layout features an extra mesh zippered pouch and provides easy organization and access to all your tools.

Turnaround: Please allow approximately two weeks for this item to ship. 

Dimensions: 9" W x 5.5" H x 2" D

Care Instructions: Please avoid contact with dyed fabrics and printed materials to prevent color transfer to leather and canvas, and please do not dry clean.
The 2022 Holiday Deadline is December 6.