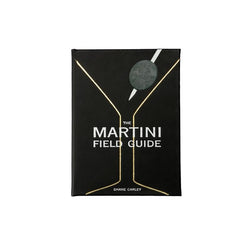 The Martini Field Guide Leather Bound Book
The heavily illustrated Martini Field Guide tells you everything you need to know about Martini culture. Both cocktail connoisseurs and Happy Hour newbies will lose themselves in this book. Whether you prefer it shaken or stirred, dry or dirty, The Martini Field Guide provides plenty of ways to think about, make and drink this popular cocktail. 
Bound by hand in bonded leather. 
Turnaround: Please allow approximately two weeks for this item to ship. 
2021 Holiday Deadline: November 26