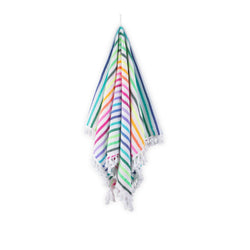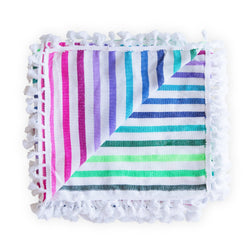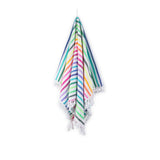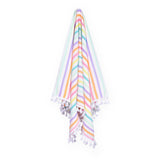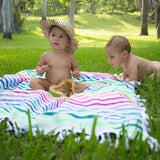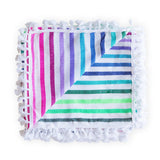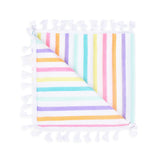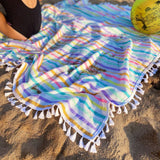 Kid's Striped Beach Blanket
The ultimate beach blanket, towel or sarong inspired by traditional Mexican textiles. This blanket/towel is lightweight and durable. Made in Mexico.

Dimensions: 3' W x 3' H

Material: 40% Recycled Cotton, 30% Acrylic, 30% Polyester

Care Instructions: Machine wash with like colors on a gentle cycle and let it dry. Avoid using bleach and tumble dry to keep your blanket as soft and colorful as possible.